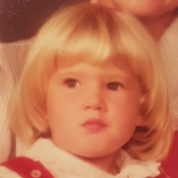 Danielle is an Australian born, vinyasa yoga teacher.
Having studied with international teachers such as Shiva Rea, Maty Ezraty and Simon Park.
She has a unique and creative way of transitioning and exploring movement on the mat.
In 2011, she found yoga and was instantly drawn to the qualities of this moving meditation.
Her motivation is to inspire others that with patience, consistency and discipline you are capable of going beyond your perceived limitations.
This practice has transformed her way of thinking, it has shown her the power of the mind and empowered her to step into the unknown.
Danielle's classes are challenging, yet playful. Let us explore our mind/body's capabilities, let us move, sweat and breathe together…!