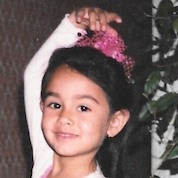 Gemma began her yoga journey in Sydney, Australia, her home town.
She studied vinyasa yoga with many internationally known teachers including Baron Baptiste, Nicole Walsh and Simon Park, and soon after discovered her passion for Yin Yoga.
She later began studying Yin Yoga with Bernie Clark, Melanie McLaughlin and Tiffany Cruikshank, and has studied with Yin Yoga pioneer, Paul Grilley, in 2019.
Her experience also includes nutrition and wellness coaching. Gemma brings a wealth of knowledge with her to her trainings and delivers it in a fun, inspiring way.