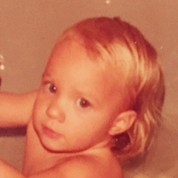 Krista found yoga in 1999 — Ashtanga Yoga as taught by Sri. K Pattabhi Jois.
Years later, and by great fortune, she was led to Master and Mentor-Teacher Maty Ezraty, who deeply influenced her practice, which focuses on the subtlety of the body.
Upon Maty's recommendation she traveled to Italy in 2015 to study « Centered Yoga » with Dona Holleman, who led her through new and untapped avenues of growth.
Krista's teaching is reflective of all three influences, and classes are open for anyone ready for deep exploration.
She's known to ask more of her students.
This practice intends to provoke us & to inspire the bigger questions triggering one's own awakening…the truth is-It is never complete, it is never finished, it's infinite.